We integrate Automation Electronics and other brands of control equipment in enclosures to meet your job requirements.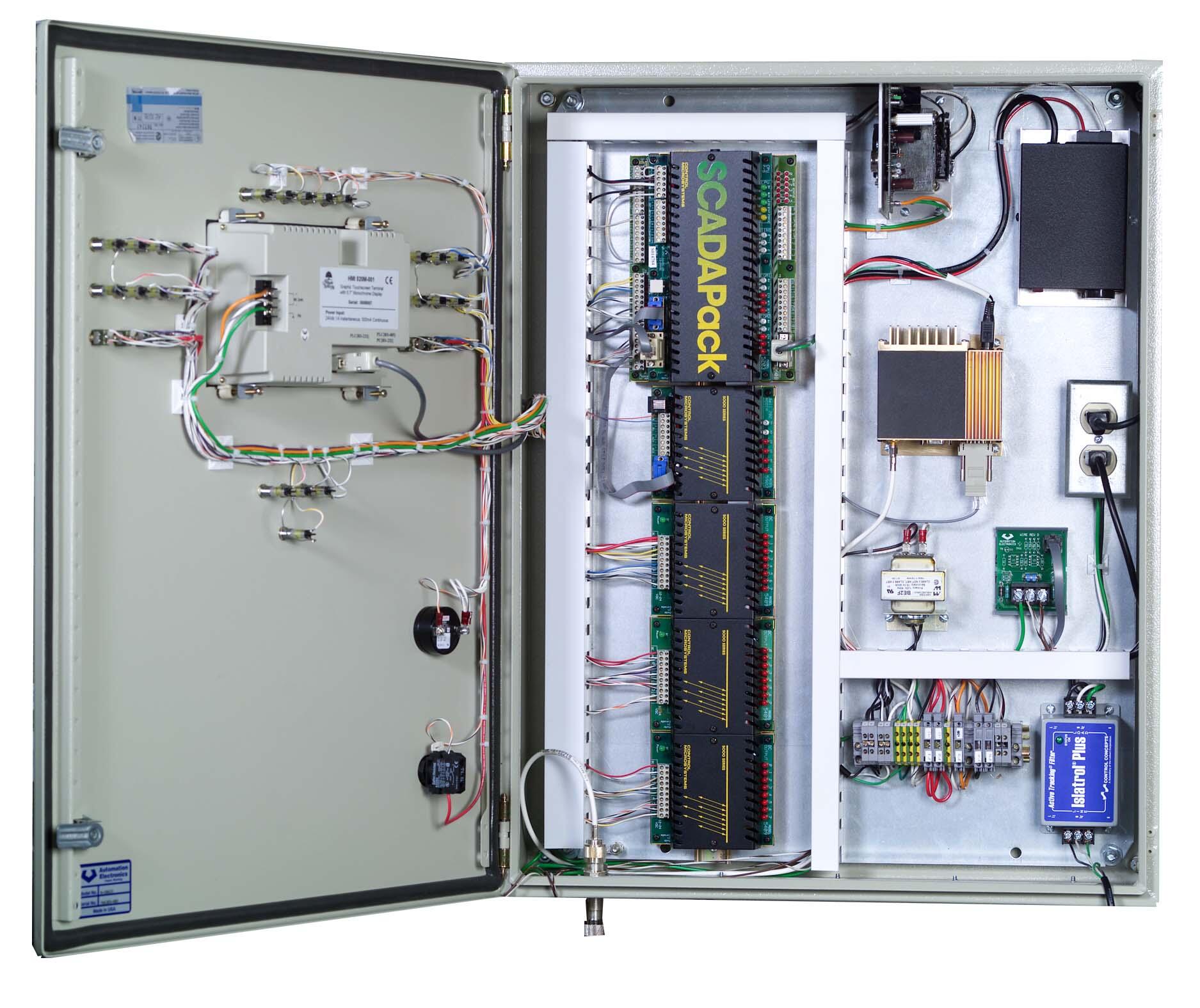 With one of the largest stocks of components in the Rocky Mountains, Automation and Electronics is in a position to begin fabricating many custom control panels the moment we hang up the phone.
Control panels for water injection plants, pipe line stations, municipal water systems, data and alarm status telemetry, gas plants, and oil field lease automation of all descriptions are built in our shop from the ground up. Metal work, finish painting, component installation, panel lettering, final wiring and testing are all done in a professional manner.
Custom work and fast delivery are also featured in our structural and hydraulic fabrication section. Specialties are complete, quality LACT units (2" - 8", single or multi-meter), pump skids, sample tanks, skid mounted metal builders, engine generator sets, and meter skids, all complete with automatic controls and ready for operation.
Automation and Electronics is a U.L. 508A listed panel fabricator with a full service panel fabrication shop.