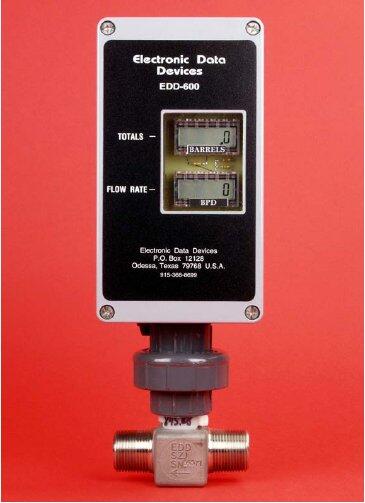 Automation and Electronics is your Rocky Mountain Distributor for liquid turbine flow meters manufactured by Electronic Data Devices. We also carry a full line of metering products for all your needs. This includes KEP, NUFLOTM, Turbines Inc., and Niagara® brand products. We can also provide turbine meter kits to refurbish existing flow meters and provide a local repair service for turbine meters and readouts.
Please call our metering specialist for application assistance. Dave Orndorff is ready to help you select the right one for your job.
Meters with 4-20 mA or contact output can be integrated with wireless communications for remote monitoring and control. We have the engineers, programmers, technicians and communication specialists to provide total solutions.
In addition to turbine meters, our metering offerings include: coriolis, ultrasonic, wedge, and orifice plate metering runs. Our metering specialists will be happy to work with you to select the right offering.
For testing your end devices, we also have a new Turbine Test Set that may be of interest.