Flowing well controllers regulate pressure and accumulate fluid flow totals at the wellhead. They prevent freeze up problems from rapid gas expansion while optimizing production flow. Step rate and step pressure tests provide well diagnostic information.
Support for a control valve and an emergency shutdown valve is provided. Manual overrides of valve position are permitted. Support for Wedge Meter® and Coin Meter® Flow Measurement for H2O is provided. The unit can be solar powered.
Automation and Electronics, Inc. provides two models of flowing well controller. Our new design is oriented around the SCADAPack controller utilizing our proven software. The FWC is our legacy unit for existing customers looking to add additional units to their fields.
The LP_FWC combines the Control Microsystems SCADAPack controller with our SWIM I/O card and proven FWC firmware to provide a FWC solution for that processor line.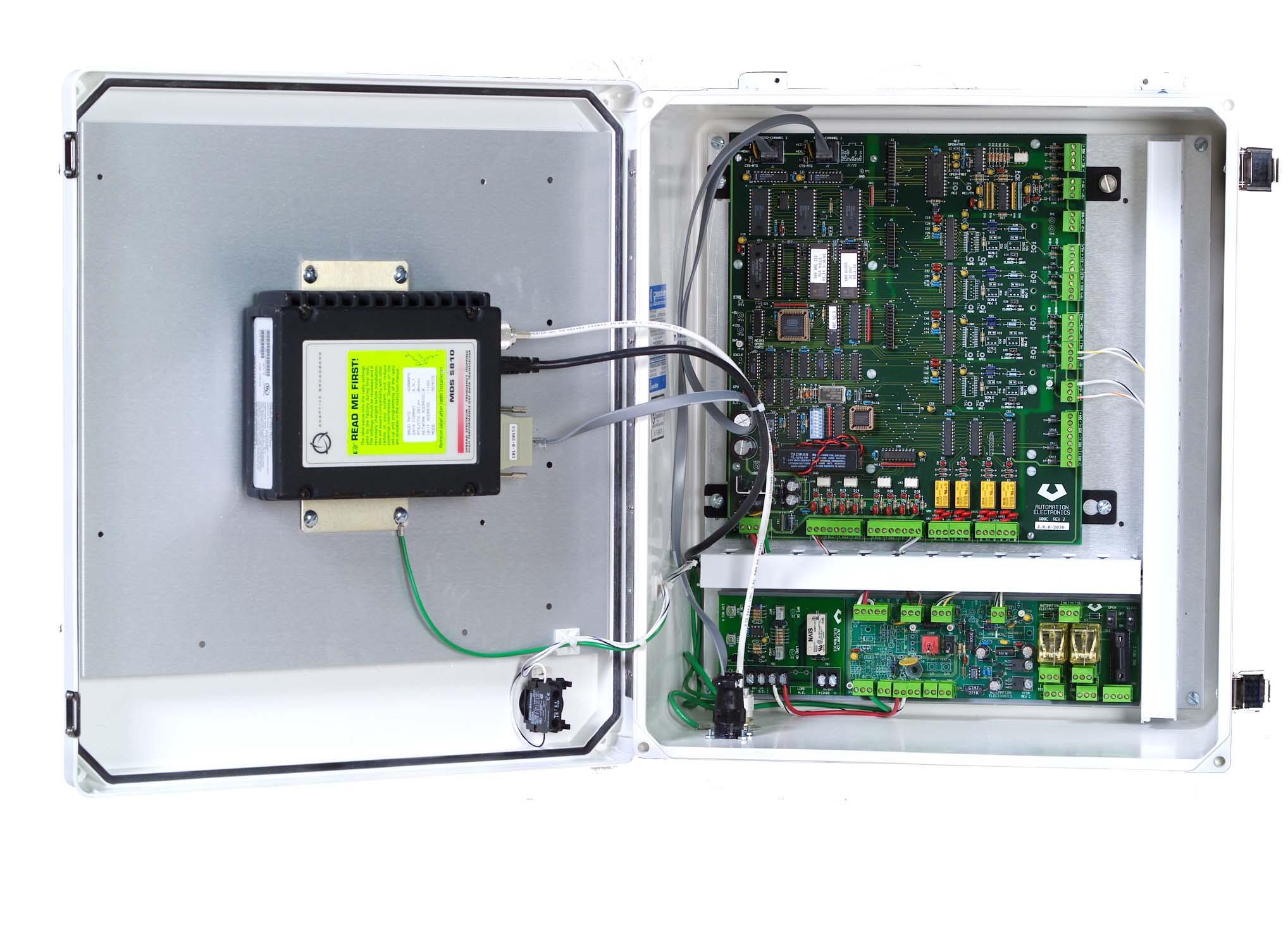 The FWC is our standard flowing well controller solution that is built on proven hardware and software.